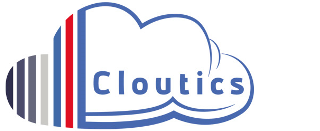 About Us
We accelerate innovation, supplement talent and transform business processes.
Our investment is on Process, Talent & Technology
Cloutics delivers digital transformation, customized business solutions and talent services to enterprises. We build technology solutions for business processes and deliver end-to-end, business software solutions for industry verticals that enable companies to increase efficiency, improve performance and build competitive advantage. We achieve that through the convergence of digital cross channel user experience, cloud, mobility, insightful data and internet-of-things backed by scalable underlying technology platforms.
We help enterprises build solutions for their business problems using low-code / no-code development environment. For businesses, seeking greater financial visibility and operational productivity, we enable them by provisioning ERP solutions and empowering them to move to the cloud. We provide consulting, customization and systems integration services for CRM & ERP implementations.
Our talent services team identify the best talent from across the globe and deploy them for client services and projects.
We believe
Know about what we do
Locations
We cater to our North American clients from US and Canadian offices. Our India based location works as the offshore center & COE for our US and Canadian offices, and also directly works with our Indian and Middle Eastern clients.
Career & Development
Attracting and developing the best talent is always an important area of focus for Cloutics, as we believe that our people are not only our greatest asset but also our biggest competitive advantage. Visit our career section to know more.