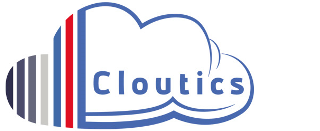 We believe, a thoughtful & committed team can change the way, the world operates.
Please email your profile to Hr At Cloutics Dot Com. We will get back to you as soon as we can.
Application Developer
SAP Functional Analyst, Sr.
Software Architect, Sr.
Software Developer
Job title - Application Developer
Job location - Edison, NJ and unanticipated client sites across the US. Must be willing to travel and/or relocate domestically.
Job duration - Permanent position, Full time, Mon - Fri, 40 hours per week.
Number of positions - 3 openings
Job description - Assist to develop & analyze web Applications working on core functional modules integrating the design process with developed applications. Translate business requirement & assist in preparing technical design documents using BigData, Python, MySQL, JSON, AWS, Kafka, Spark, Hadoop, Scala. Write test cases, perform unit testing. Assist with Scrum related activities using Agile methodologies.
Education and experience required - Bachelor's degree in Computer Science or Engineering or IT or IS plus 6 months experience in job offered or as Analyst or Software Development. Prior work experience must include 6 months experience in BigData, Python, MySQL, JSON, AWS, Kafka, Spark, Hadoop, Scala, Agile methodologies.
Contact - Mail resume to HR, Cloutics Inc, 6 Kilmer Road, Suite A-11, Edison, NJ-08817. Ref: CL4.